+6
18V ONE+™ 10" String Trimmer/Edger WITH 1.3AH BATTERY & CHARGER
Model: #P2030
Rotating shaft for easy edging capability
Delivers a 10" cut width
Over 175 ONE+™ Tools – All Work With Any RYOBI ONE+ 18V Battery
+6
Over 175 ONE+™ Tools – All Work With Any RYOBI ONE+ 18V Battery
Features
Compact and Lightweight Design
Ensures comfortable operation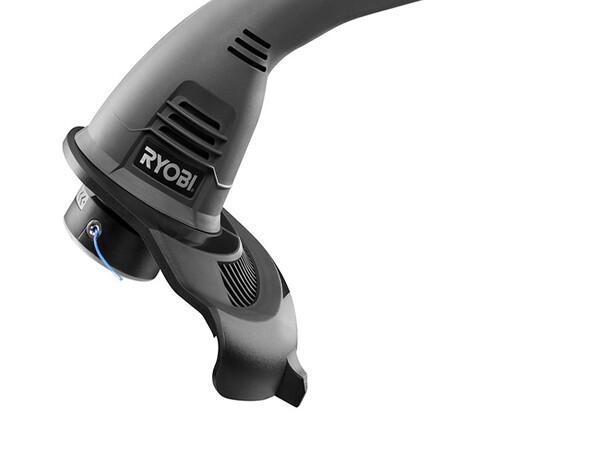 Cutting Width
10" cutting width that is ideal for light-duty jobs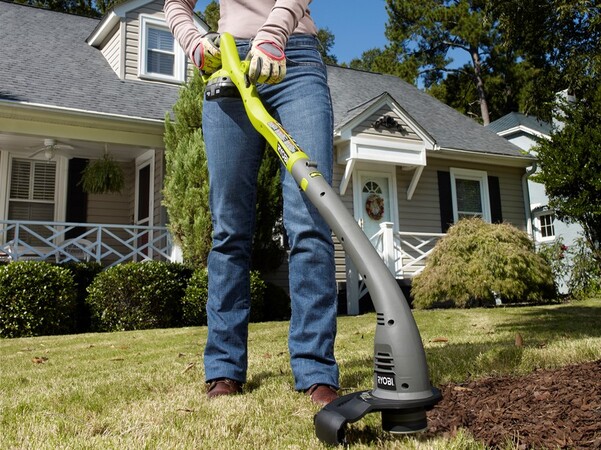 Rotating Shaft
Easily switch between trimming and edging
System Compatibility
Over 175 ONE+™ Tools – All work with any RYOBI ONE+ 18V battery
Specifications
Dimensions
Battery

18V ONE+™ 1.3 Ah Battery

Recommended Line Diameter

.065"

Shaft Type

Curved

Maximum Cutting Path Diameter

10"

Weight

4 lbs.

Warranty

3 year
Includes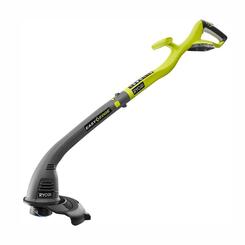 18V ONE+™ 10" STRING TRIMMER/EDGER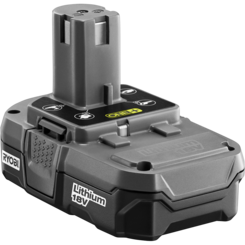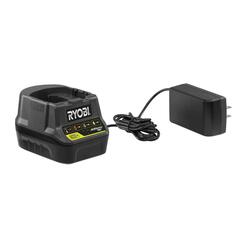 [#<ProductFeature id: 2677, title: nil, content: "18V ONE+™ 10\" STRING TRIMMER/EDGER", photo: "10c0a61b-9440-46dc-9b4c-2ce9c2ec57eb.jpg", created_at: "2020-09-05 00:55:47", updated_at: "2020-09-10 00:55:55", product_id: 714, sort: 0, enhanced_type: "included_item", enhanced_group: nil, enhanced_icon: nil>, #<ProductFeature id: 2678, title: nil, content: "18V ONE+™ 1.3 Ah Battery", photo: "77c0bfb1-8cbb-4963-b3ea-9ef8d0260e9e.png", created_at: "2020-09-05 00:55:48", updated_at: "2020-09-09 21:13:11", product_id: 714, sort: 1, enhanced_type: "included_item", enhanced_group: nil, enhanced_icon: nil>, #<ProductFeature id: 2679, title: nil, content: "18V ONE+™ Charger", photo: "d2d94914-9f4c-4a23-b59a-e18ca1875ea9.jpg", created_at: "2020-09-05 00:55:48", updated_at: "2020-09-05 01:11:05", product_id: 714, sort: 2, enhanced_type: "included_item", enhanced_group: nil, enhanced_icon: nil>]
Reviews
18V ONE+™ 10" String Trimmer/Edger WITH 1.3AH BATTERY & CHARGER
18V ONE+ STRING TRIMMER/EDGER KIT
is rated out of
5
by
4433
.
Rated

5

out of

5
by
PlantScooter
from
Light-weight, ergonomic and reliable
After decades of heavy 2-cycle gas machines, I made the switch to this light-weight tool. Though it may not have the power of gas-powered models it is perfect for a homeowner's weekly trimming fences, trees etc. Plus my arms are less tired.
Date published: 2023-11-28
Rated

5

out of

5
by
Anupallab Dutta
from
Great product
Wonderful product, more than expected. It serves the purpose pretty quick and also lightweight.
Date published: 2023-11-18
Rated

5

out of

5
by
Ruben V
from
Great Features
The trimmer's ability to keep up the areas I need to keep up is really impressive. I can finish all of my trimming with just one battery. I am aware that as the batteries get older, this might change. But I'm loving it so far. Because of its little weight, I can even use the trimmer to reach weeds that are far away with just one hand.
Date published: 2023-11-18
Rated

3

out of

5
by
KlikClack14
from
Tight fit
Recently purchased this trimmer/edger and have used it already. It works well and I have no complaints about its functionality. However, assembly was a pain since the parts did not fit correctly. Was able to manage putting it together, but the fit it so tight that it cannot rotate to perform the edger function. So now it's just a trimmer, which works as intended. It's just not an edger, which was part of the rain I purchased it.
Date published: 2023-11-16
Rated

5

out of

5
by
Girl with trimmer
from
Love my trimmer
So far I love my weed trimmer. Very light weight. So glad its a self feed for string and just need to replace string spool. The price was awesome. I did go ahead and buy an extra battery.
Date published: 2023-11-11
Rated

5

out of

5
by
Kcruz2030
from
Light Weight Trimmer
I bought this a week ago and it works great! It's light weight but powerful enough to trim the larger weeds around the house.
Date published: 2023-11-07
Rated

4

out of

5
by
Doormat
from
Trimmer
It works as intended. Only used it once so far. The bad part is that only Home Depot carries that brand
Date published: 2023-10-29
Rated

2

out of

5
by
Unhappy Purchaser Rhobi
from
Battery Died After 6 Months
Not satisfied with this product at all. The auto line feeder doesn't always work, but more importantly…the battery would only hold a charge that lasted maybe ten minutes and it's just 6 months old. I used it every other week and at first could trim the entire yard with one charge. Replaced it today courtesy of Home Depot…they gave me a whole new unit/kit. Let's see how this one holds up. If I had to "buy" it again, I'd choose a different brand.
Date published: 2023-10-26
Rated

1

out of

5
by
DanielleM
from
1st 2 lasted under 6 mos, this one not even 6 hrs!
Absolutely garbage. I bought one a year and a half ago and it lasted a few months. Just flat out died. Since I already had the batteries and chargers. Because I own a bunch of Ryobi power tools as well, I decided to go ahead and buy another Ryobi trimmer. I only used it about three or four times, it's not even six months old, and went to use it today… Completely dead. I did not have time to go searching for the warrantee and receipts, so I just ran out and bought another one. It didn't even last six hours! All of the sudden it just stopped spinning quickly. I thought maybe the battery was dying so I went and swapped it out for a newly charged battery, and I can spend my fingers faster than it spends. Then I noticed smoke coming out of the motor! I am returning it tomorrow and never buying another one of these Ryobi trimmers again. I'd give them 0 stars if I could!
Date published: 2023-10-26
Rated

5

out of

5
by
Agent 454
from
Ryobi weed trimmer
This is ultra light and very powerful and easy to manipulate.
Date published: 2023-10-14