+8
18V ONE+™ 6 Gal. Cordless Wet/Dry Vacuum
Model: #P770
Multi-size no-tip wheel design and 360° mobility
Convenient onboard accessory storage and no-mess hose storage
Multiple carrying handles for easy transportation
+8
Cordless Convenience With Corded Performance
Features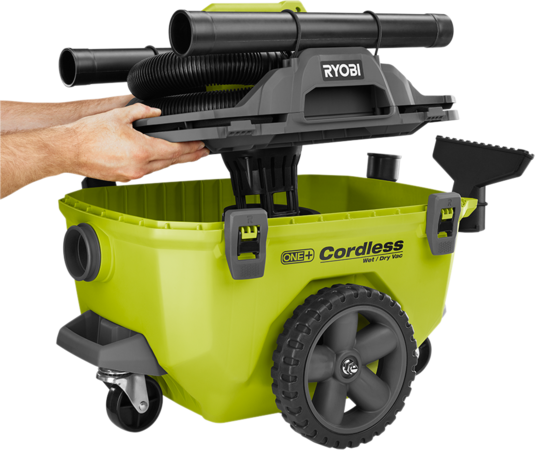 Removable top for simple emptying
Compact design for space-saving storage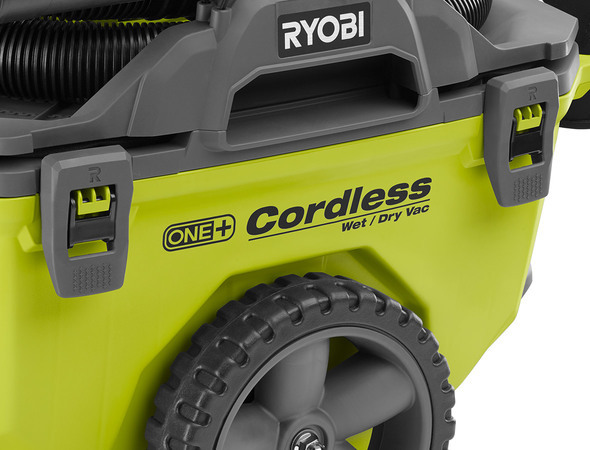 Corded performance with 80 CFM
Specifications
Dimensions
Power Source

18 V ONE+ Battery

Capacity

6 Gallon

Air Volume

80 CFM

Weight

16 LBS
Warranty
Certifications and Listing

1-UL Listed

Warranty

3 Year Tool Warranty
Includes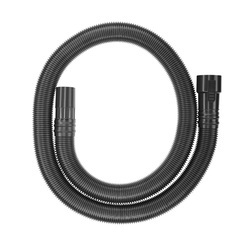 (1) 7 ft. x 1-7/8 in hose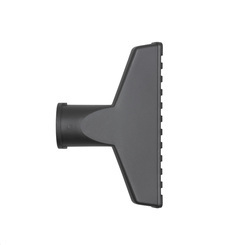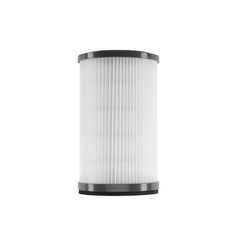 (1) Cartridge Style Filter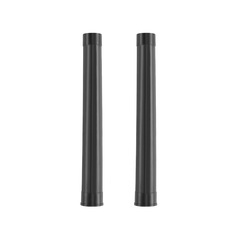 (2) Extension Wands and Operator's Manual
[#<ProductFeature id: 1456, title: nil, content: "(1) 7 ft. x 1-7/8 in hose", photo: "caf6d0f0-a069-41df-a6cc-1322b0d6c883.jpg", created_at: "2018-07-10 17:20:44", updated_at: "2018-07-10 17:20:44", product_id: 931, sort: 0, enhanced_type: "included_item", enhanced_group: nil, enhanced_icon: nil>, #<ProductFeature id: 1457, title: nil, content: "(1) Crevice Tool", photo: "32975d67-f360-4562-8119-98a0daa18fa2.jpg", created_at: "2018-07-10 17:20:46", updated_at: "2018-07-10 17:20:46", product_id: 931, sort: 1, enhanced_type: "included_item", enhanced_group: nil, enhanced_icon: nil>, #<ProductFeature id: 1458, title: nil, content: "(1) Floor Nozzel", photo: "a490e6eb-cc88-428d-bcb4-7021689a59d0.jpg", created_at: "2018-07-10 17:20:47", updated_at: "2018-07-10 17:20:47", product_id: 931, sort: 2, enhanced_type: "included_item", enhanced_group: nil, enhanced_icon: nil>, #<ProductFeature id: 1459, title: nil, content: "(1) Cartridge Style Filter", photo: "677187b9-f5ca-45d6-9d90-3f76a5c4e309.jpg", created_at: "2018-07-10 17:20:48", updated_at: "2018-07-10 17:20:48", product_id: 931, sort: 3, enhanced_type: "included_item", enhanced_group: nil, enhanced_icon: nil>, #<ProductFeature id: 1460, title: nil, content: "(2) Extension Wands and Operator's Manual", photo: "bee601d4-35d4-4745-8dd1-b647666daa65.jpg", created_at: "2018-07-10 17:20:49", updated_at: "2018-07-10 17:20:49", product_id: 931, sort: 4, enhanced_type: "included_item", enhanced_group: nil, enhanced_icon: nil>]
Reviews
18V ONE+™ 6 Gal. Cordless Wet/Dry Vacuum
18V ONE+™ 6 Gal. Cordless Wet/Dry Vacuum
is rated out of
5
by
10
.
Rated

1

out of

5
by
Realdeal151
from
Quit after 4 Uses
I bought this 4 months ago and have only used it 4 times and now it won't even turn on. It stopped mid suction and won't work now. I have Ryobi tools all over my garage and have always recommended them. I won't be recommending this one. I can't take it back to Home Depot and the Customer Support was not much help, wants me to pay more to get the vacuum fixed. What good is the 3-Year Warranty? So Disappointed!
Date published: 2021-08-12
Rated

1

out of

5
by
Anonymous
from
Ryobi 1plus 6 gallon cordless vac
i bought this vac for my wife fro christmas because she was tired of having to drag a cord to the street to clean her truck. needless to say after using this vac the 1st time when she went to use it a second time would not start gave her issues. she finally got it working. when she went to use it again today to vac her truck yet again it would not start. when i called the store they sent me to ryobi customer service. who proceeded to tell me i have to pay to ship it to a repair facility. this was opened 43 days ago and has not worked right 2 out of the 3 times. why am i paying for anything. Sheena from Ryobi said i have to pay to ship it if i dont drive to the repair center.
Date published: 2022-02-07
Rated

1

out of

5
by
MotherClucker
from
Brand new, doesn't work at all
Didn't even turn on straight from the box. Customer chat says to call, call line says to chat, text line ends after 60 seconds, email support says sign in but obviously I'm sigbed it. They make it impossible to do anything so you just give up. Can't return to store and they won't send a replacement. My kitchen is flooded. I expect new products to work. You should pay my property damage.
Date published: 2022-05-05
Rated

1

out of

5
by
Pi55ed Off
from
Broke after second use
Useless - I have other Rayobi cordless tools and needed a wet/dry vac so this was the obvious choice. I think Used it to help drain a blocked sink. Second time I used it, it just didn't turn on. I'm on this page because I am trying to find a fix.
Date published: 2021-10-16
Rated

4

out of

5
by
Rrrrrr
from
Good for a smaller portable shop vac
I was looking for a smaller shop vac for quick jobs, this will work. This unit is louder than I expected for a battery powered tool. It is smaller and lighter than my other shop vac, but easier to grab and go. It is not as powerful as my larger shop vac either. It goes together easily. It is compact. Hose is not very long, but that is part of this being a small portable unit. It is long enough for what I need.
Date published: 2022-10-23
Rated

2

out of

5
by
Gerardo
from
Bad for wet use
When you use it for water you have to remove the filter but it doesn't turn on because inside the tube is loose , then I try to tighten the small screws but they won't budge. What a dumb way to build this. The dry is perfect. I buy all ryobi too.
Date published: 2023-01-28
Rated

4

out of

5
by
mjs6781
from
Surprising
Just bought this and was pleasantly surprised by its power. Its certainly not as powerful as a plug in shop vac, but really good for a home owner. Its pretty efficient on the battery too.
Date published: 2022-02-21
Rated

3

out of

5
by
apobib
from
So, so. There is the good and bad
Terrible instructions on the assembly...even YouTubers said this. I can't find and brushes or accessories for this vac. Rolls nice. Suction ok, not great.
Date published: 2021-11-05