+3
18V ONE+™ Lopper with 2.0 Ah Battery and Charger
Model: #P4363
Replaces manual lopper with the pull of a trigger
Ideal for pruning and limbing
Over 175 ONE+™ Tools – All Work With Any RYOBI ONE+ 18V Battery
+3
OVER 175 ONE+™ TOOLS – ALL WORK WITH ANY RYOBI ONE+ 18V BATTERY
Features
Bypass Cutting Action
For precise cuts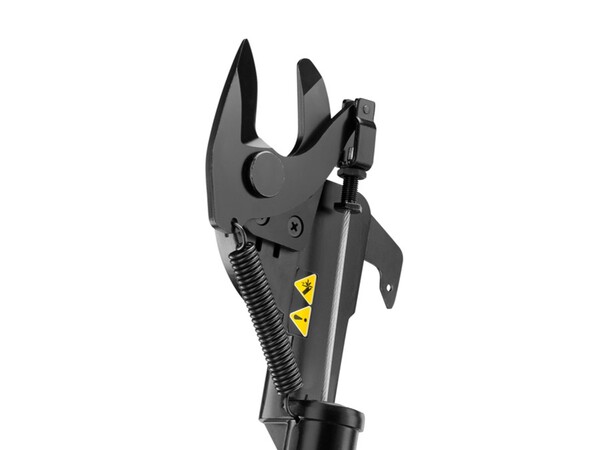 Branch Hook
For easy branch removal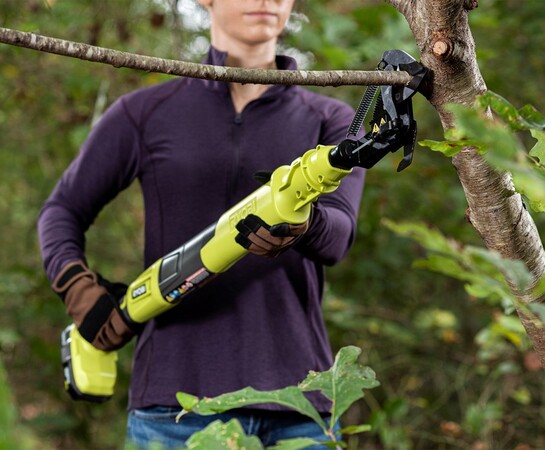 1 1/4" Cut Capacity
Ideal for pruning and limbing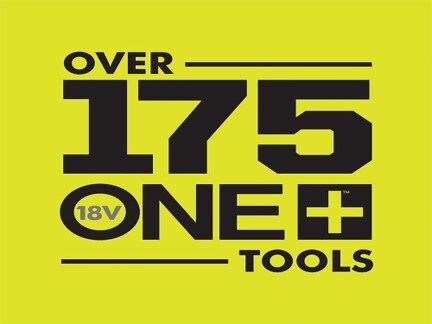 System Compatibility
Over 175 ONE+™ Tools – All work with any RYOBI ONE+ 18V battery
Specifications
Dimensions
Cut Capacity

1 1/4"

Length

2.5'
Details
Battery

18V ONE+™ 2.0 Ah Battery
Warranty
Warranty

3 Year Limited Warranty
Includes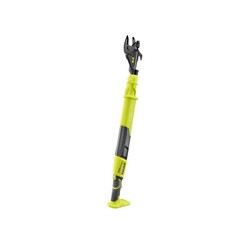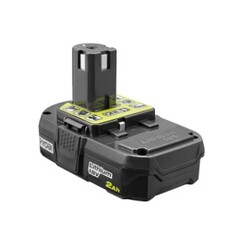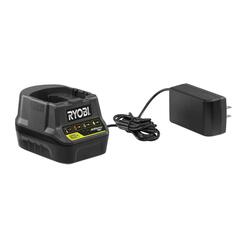 [#<ProductFeature id: 4402, title: nil, content: "18V ONE+™ Lopper", photo: "e071963c-bf41-4541-b496-2f9a4e504aca.jpg", created_at: "2021-02-12 01:07:18", updated_at: "2021-02-12 22:32:23", product_id: 1606, sort: 0, enhanced_type: "included_item", enhanced_group: nil, enhanced_icon: nil>, #<ProductFeature id: 4403, title: nil, content: "18V ONE+™ 2.0 Ah Battery", photo: "d81d2a4f-308e-4cc2-8e9d-0bceb0cd8ca1.jpg", created_at: "2021-02-12 01:07:19", updated_at: "2021-02-12 22:32:25", product_id: 1606, sort: 1, enhanced_type: "included_item", enhanced_group: nil, enhanced_icon: nil>, #<ProductFeature id: 4404, title: nil, content: "18V ONE+™ Charger", photo: "5922fdaf-97ed-4e36-936f-31a429a9bcd7.jpg", created_at: "2021-02-12 01:07:20", updated_at: "2021-02-12 01:07:20", product_id: 1606, sort: 2, enhanced_type: "included_item", enhanced_group: nil, enhanced_icon: nil>]
Reviews
18V ONE+™ Lopper with 2.0 Ah Battery and Charger
18V ONE+ Lopper Kit
is rated out of
5
by
39
.
Rated

5

out of

5
by
moogy
from
saves my sanity!
got this after a neighbor invited me to come try his out!!! i trimmed several of his overgrown nandinas that took minutes with no stress whatsoever! i have so much of this type of work to do in our yard that after using regular loppers, my wrist is killing me, i've used way too many ugly words, and i feel exhausted. this tool will really change my attitude toward pruning. i have a family of ryobi tools and i use them all on a daily basis.
Date published: 2022-10-21
Rated

4

out of

5
by
Mark76
from
Power lopper
The lopper does a great job of avoiding stabbing dead branches to cut limbs closer to the trunk of trees and shrubs. It does much better on living than dead limbs. My only complaint is that the blade is easily chipped and that there is an approximately 6 week wait to get replacements.
Date published: 2022-10-04
Rated

5

out of

5
by
Tree tool
from
Awesome
Love my new tool use it everyday also use it to help neighbors
Date published: 2022-09-07
Rated

4

out of

5
by
tjmdml
from
better than expected
bought a couple of weeks ago and works better than expected and a great relief from using a hand lopper with a bad shoulder. battery lasts as long as i can each time
Date published: 2022-09-05
Rated

4

out of

5
by
tcb79
from
Great Product
Easy to use and small enough to store anyway. I use it for clearing trails and cutting lanes for hunting
Date published: 2022-08-25
Rated

5

out of

5
by
HarryA
from
Fantastic
The P4362 is a fantastic tool. I needed a lopper for trimming trees and had been looking at both pneumatic and hydraulic loppers when I found this product. At a fraction of the cost and much more convenient since it doesn't require hose connections, it is ideal. Seems to be a very well designed product and does a great job. I'm very happy with it.
Date published: 2022-07-19
Rated

5

out of

5
by
Philster55
from
Works really well
Bought this for trimming around our place up north. Primarily cutting maple, cedar and fir. To date it hasn't failed to cut any thing I put it up against. No more dealing with lopping shears. Iam going to start carrying it on my ATV so I can trim trails on the move. Great Jon Ryobi
Date published: 2022-07-13
Rated

5

out of

5
by
Billleib
from
One of my favorite tools!
No more struggling with a manual lower on thick branches. This will cut branches up to about 1 1/4" in size. I believe it has the power to do bigger branches but restricted by the jaw opening size. In our area we have zillions of pine trees so digging is almost impossible due to roots. This lower goes right through them. Great for pruning our trees and bushes also. Just a pull of the trigger and the branch is gone. It has about a 3' reach which is really nice. Interesting enough the version with battery and charger was the same price as the 'tool' only price. HD doesn't stock the version with the battery so I ordered it online, was here in 3 days.
Date published: 2022-07-07