+3
18V ONE+™ Lopper with 2.0 Ah Battery and Charger
Model: #P4363
Replaces manual lopper with the pull of a trigger
Ideal for pruning and limbing
Over 175 ONE+™ Tools – All Work With Any RYOBI ONE+ 18V Battery
+3
OVER 175 ONE+™ TOOLS – ALL WORK WITH ANY RYOBI ONE+ 18V BATTERY
Features
Bypass Cutting Action
For precise cuts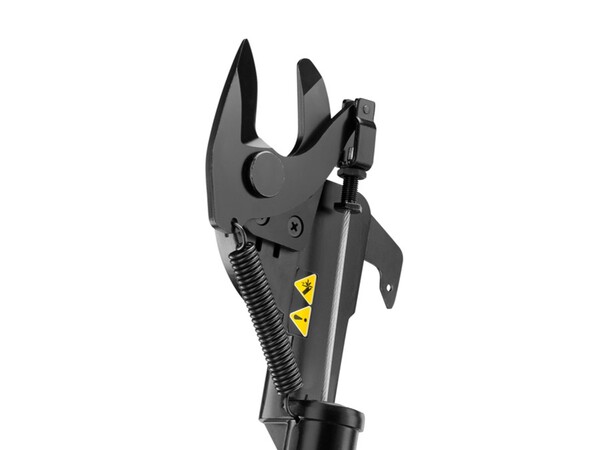 Branch Hook
For easy branch removal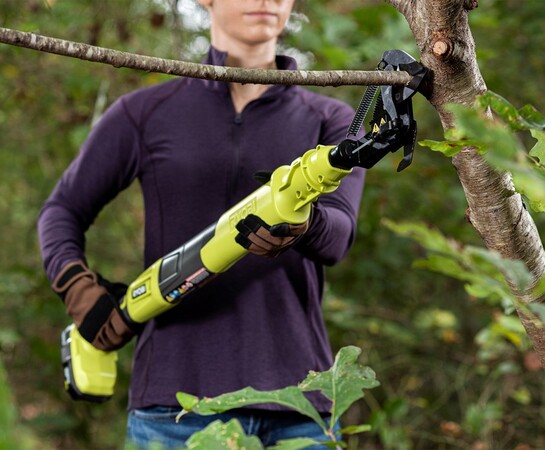 1 1/4" Cut Capacity
Ideal for pruning and limbing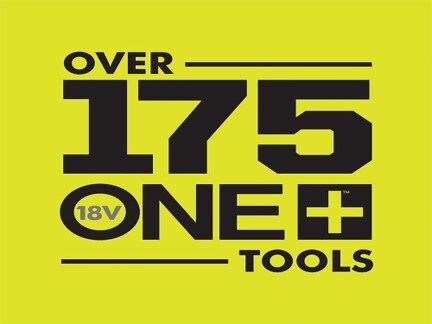 System Compatibility
Over 175 ONE+™ Tools – All work with any RYOBI ONE+ 18V battery
Specifications
Dimensions
Cut Capacity

1 1/4"

Length

2.5'
Details
Battery

18V ONE+™ 2.0 Ah Battery
Warranty
Warranty

3 Year Limited Warranty
Includes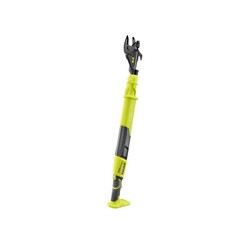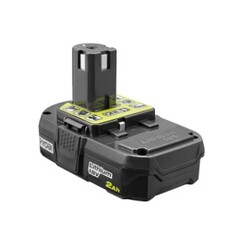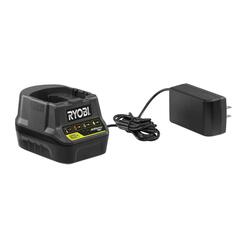 [#<ProductFeature id: 4402, title: nil, content: "18V ONE+™ Lopper", photo: "e071963c-bf41-4541-b496-2f9a4e504aca.jpg", created_at: "2021-02-12 01:07:18", updated_at: "2021-02-12 22:32:23", product_id: 1606, sort: 0, enhanced_type: "included_item", enhanced_group: nil, enhanced_icon: nil>, #<ProductFeature id: 4403, title: nil, content: "18V ONE+™ 2.0 Ah Battery", photo: "d81d2a4f-308e-4cc2-8e9d-0bceb0cd8ca1.jpg", created_at: "2021-02-12 01:07:19", updated_at: "2021-02-12 22:32:25", product_id: 1606, sort: 1, enhanced_type: "included_item", enhanced_group: nil, enhanced_icon: nil>, #<ProductFeature id: 4404, title: nil, content: "18V ONE+™ Charger", photo: "5922fdaf-97ed-4e36-936f-31a429a9bcd7.jpg", created_at: "2021-02-12 01:07:20", updated_at: "2021-02-12 01:07:20", product_id: 1606, sort: 2, enhanced_type: "included_item", enhanced_group: nil, enhanced_icon: nil>]
Reviews
18V ONE+™ Lopper with 2.0 Ah Battery and Charger
18V ONE+ Lopper Kit
is rated out of
5
by
71
.
Rated

5

out of

5
by
PaulADHD
from
Best lopper I've ever used.
Lopper came today and it cut every limb I could fit in the jaws. It will cut where handled loppers could not go or cut because of the handles. I filled 4 trash cans with cuttings and still have a pile. Also used it to cut un-leafed limbs to dry as kindling for the wood stove.
Date published: 2023-11-25
Rated

5

out of

5
by
Don_S
from
Does the job
Bought this two weeks ago to take care of some overgrown bushes on my property that I had neglected for a couple of years, it did the job with ease and the battery did the entire job without needing a recharge, great tool.
Date published: 2023-11-06
Rated

5

out of

5
by
Bink_In_TN
from
Bought two of these to clear underbrush
Used these all summer clearing underbrush in the woods behind my house. It was my wife's favorite tool. All I did was to lubricate the cutter head every day after use. My wife seemed to cut small trees at root level, in the dirt, even after I asked her not to cut dirt... I used an oil called Phil Wood Tenacious Oil. (Awesome oil)
Date published: 2023-10-22
Rated

5

out of

5
by
Rich166
from
Powerful
Time saver. Works great. No more knuckles banging.
Date published: 2023-10-15
Rated

5

out of

5
by
Sonnie1
from
Useful tool
Great tool does what I wanted- would recomend this tool to others
Date published: 2023-10-06
Rated

5

out of

5
by
Mgiff
from
Strong cutting power
I havent used this much yet. But what I have used it on, it sliced straight thru. I primarily use this to cut brush down to straight lengths to go into the wood chipper. I went to home depot with the curiosity if they had a powered set of loppers and of course ryobi came thru with the exact product I was looking for.
Date published: 2023-10-05
Rated

3

out of

5
by
Stew131
from
Warranty repair
I bought this Lopper in June, 2022. A few weeks ago, the rotating cutter blade (schematic pc 9) broke - looks like a brittle fracture failure. The repair part for the Lopper was unavailable on-line (out of stock) from Ryobi. I took the Lopper to the nearest repair facility, expecting to have the Lopper repaired under the 3 yr warranty. I was told by the repair facility that Ryobi would not repair it under warranty because the blade was considered a "wear item". A fractured blade is not a "wear item". If the blade became dull, THAT would be WEAR. If a bushing or o-ring needed replacement, THAT would be a "wear item". A fractured, broken blade is NOT a wear item. The fractured blade should have been replaced under warranty.
Date published: 2023-10-02
Rated

5

out of

5
by
gotonih
from
So easy and powerful
I have ALOT of outdoor Ryobi tools and toys just might be my favorite! Unfortunately I get a ton of "volunteer" trees/seedlings and this makes easy work of getting rid of them and also pruning branches on landscaping bushes. NO physical exertion, fast and works everytime.
Date published: 2023-09-28
Rated

5

out of

5
by
GregHB
from
Point N Press
The looper is great…. Made trimming the trees so much easier- it does all the work - just point n press.
Date published: 2023-09-05
Rated

5

out of

5
by
DaveO2
from
Easy use
Very easy to use, lots easier than using manual loppers reaching overhead to do trimming, especially on this senior's shoulders! Although wish the jaws opened a little wider .
Date published: 2023-08-29