+9
18V ONE+™ LITHIUM+™ String Trimmer/Edger WITH 4AH BATTERY & CHARGER
Model: #P2080
Over 175 ONE+™ Tools – All work with any RYOBI ONE+ 18V battery
Variable speed trigger allows for more cutting or longer runtime
Pivoting head for a simple transition to edging
+9
Over 175 ONE+™ Tools – All work with any RYOBI ONE+ 18V battery
Features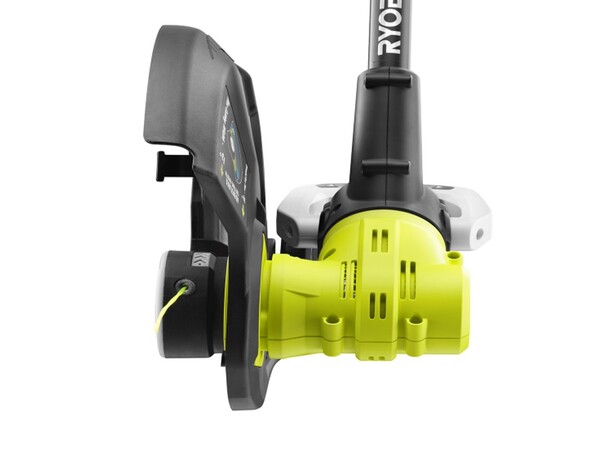 Pivoting Head
For a simple transition to edging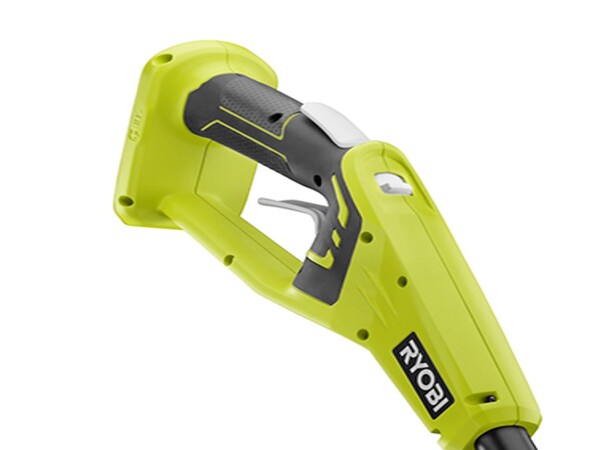 Variable Speed Trigger
Allows for more cutting and longer runtime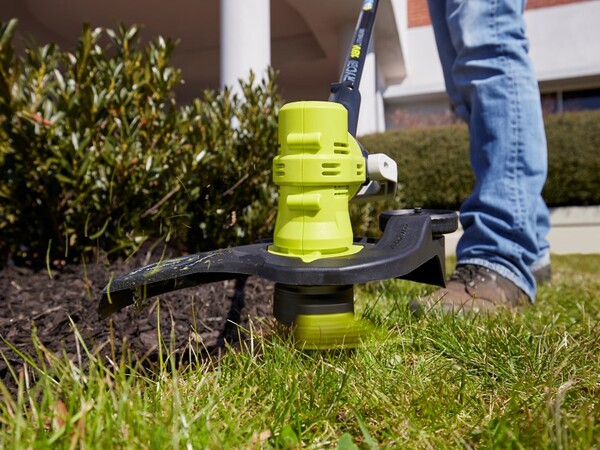 Adjustable Cutting Width
Adjustable cutting from 11" - 13" allows for increased run time or increased productivity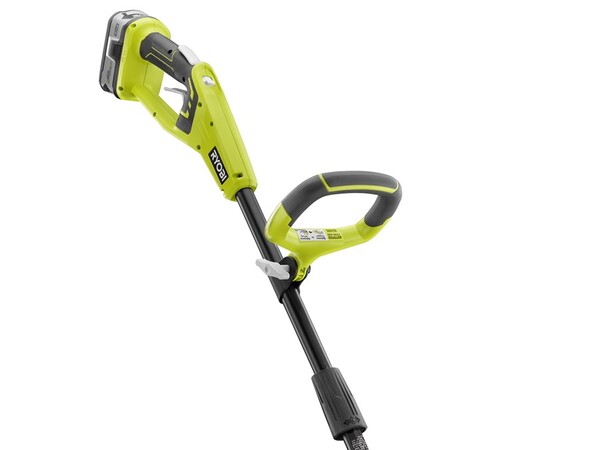 Adjustable Front Handle
For user comfort
System Compatibility
Over 175 ONE+™ Tools – All work with any RYOBI ONE+ 18V battery
Specifications
Dimensions
Battery

18V ONE+™ 4.0 Ah Battery

Recommended Line Diameter

.080

Shaft Type

Straight

Maximum Cutting Path Diameter

13"

Weight

7.5 lbs.

Warranty

3 year
Includes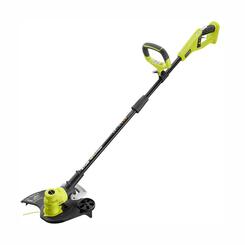 18V ONE+™ String Trimmer/Edger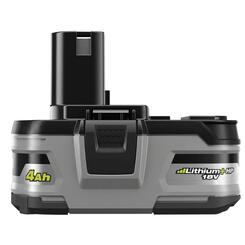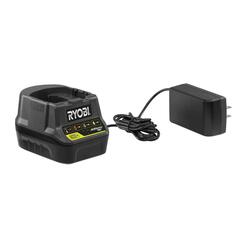 [#<ProductFeature id: 2708, title: nil, content: "18V ONE+™ String Trimmer/Edger", photo: "a9c4935b-447e-4101-95f9-0e5c5a791d65.jpg", created_at: "2020-09-08 17:50:36", updated_at: "2020-09-09 22:25:36", product_id: 784, sort: 0, enhanced_type: "included_item", enhanced_group: nil, enhanced_icon: nil>, #<ProductFeature id: 2709, title: nil, content: "18V ONE+™ 4.0 Ah Battery", photo: "23cb076b-acee-41ae-9ad4-91d2e8c02670.jpg", created_at: "2020-09-08 17:50:37", updated_at: "2020-09-08 17:50:37", product_id: 784, sort: 1, enhanced_type: "included_item", enhanced_group: nil, enhanced_icon: nil>, #<ProductFeature id: 2710, title: nil, content: "18V ONE+™ Charger", photo: "ef0e247c-5820-4452-b791-bb328d61c11b.jpg", created_at: "2020-09-08 17:50:38", updated_at: "2020-09-08 17:50:38", product_id: 784, sort: 2, enhanced_type: "included_item", enhanced_group: nil, enhanced_icon: nil>]
Reviews
18V ONE+™ LITHIUM+™ String Trimmer/Edger WITH 4AH BATTERY & CHARGER
18V ONE+ 13" String Trimmer/Edger Kit
is rated out of
5
by
3723
.
Rated

5

out of

5
by
Tracus
from
Great product for the price.
Just received this today. Fairly simple to assemble. The two speed capability is going to be helpful when doing light or heavy trimming and saving battery power. The adjustable handle makes it easy to find the right position for using.
Date published: 2023-09-08
Rated

4

out of

5
by
NormC
from
Did a Good Job
Just bought it, it was easy to put together. I've used gas and corded in the past on my 3/4-acre yard. This Trimmer/Edger gives ample time and recharges while you take a break.
Date published: 2023-08-25
Rated

1

out of

5
by
Dzam
from
Piece of JUNK
I bought this a month ago and it broke I tried calling Ryobi they told me to take it to the nearest service center which was 4 hours away to get repaired only if they think it was a malfunctioning part. Ryobi offered no help so I returned it to the store. I will not buy any of their products again.
Date published: 2023-08-24
Rated

2

out of

5
by
hedgie57
from
Not so great
Works well to trim and edge,but, can't for the life of me switch from edging back to trimming without removing the wheel.
Date published: 2023-08-24
Rated

5

out of

5
by
Woodenswede
from
# 1- 5 STARS
Im 76 years old and have had more than my share of heavy hard starting trimers but my new ROYBI that also edges is the best thing since bread, absolutely love it and would recommend it to everyone. Its lite, well balanced and I dont have to pull start it or mix gas, cant say enough about this trimmer............
Date published: 2023-08-24
Rated

5

out of

5
by
Rich 39
from
Perfect Tool
This is the best tool I have ever used. It is so simply to use and to install new line. It is lite weight and easy to change from cutting weeds to trimming the edge of my lawn.
Date published: 2023-08-23
Rated

3

out of

5
by
mcherry12000
from
Decent
My original ryobi trimmer of 12 years was needing replacement so picked this up. The unit did not come with a spool bottom cover that was missing in the package. The trimmer works ok but thought I'd like the edging feature more. I find it difficult to use and get a good edge. Also the shield is cheaper plastic than the original ryobi I had and I doubt this one will last as long as the previous.
Date published: 2023-08-22
Rated

5

out of

5
by
MMYARD
from
Nice addition to our garden tools
Works great and is easy to handle...Appreciate the light weight!
Date published: 2023-08-19
Rated

5

out of

5
by
Elon woodworker
from
Liked the edging feature
Just purchased, but has all features that I was looking for. Also chose this as I have several other Ryobi products that use same battery.
Date published: 2023-08-16
Rated

5

out of

5
by
gnutrix
from
Happy to get off cords
I was already happy with my corded trimmer, because I don't want any gas-powered tools, but considered that I already liked my Ryobi battery-powered mower, so decided to head over and get this, as well. I'm grateful that I no longer need to whip any power cords around my head or step over them.
Date published: 2023-08-16