+13
18V ONE+ HP Brushless 4-Mode 1/2" Impact Wrench
Model: #P262
18V ONE+ HP Technology Delivers up to 600 ft-lbs. of Breakaway Torque and 450 ft-lbs. of Fastening Torque
4-Mode Speed Control
Over 175 ONE+ Tools – All Work With Any RYOBI 18V ONE+ Battery
Redefining Power & Performance
Features
Up to 600 ft-lbs. of Breakaway Torque and 450 ft-lbs. of Fastening Torque
Provided by the brushless motor combined with advanced electronics and High Performance Lithium-ion Batteries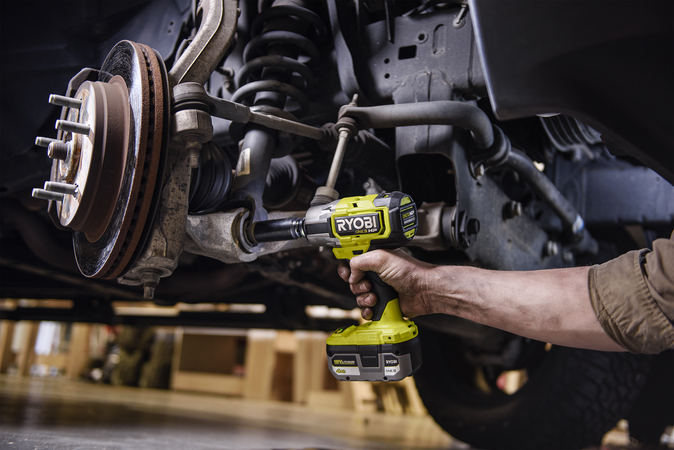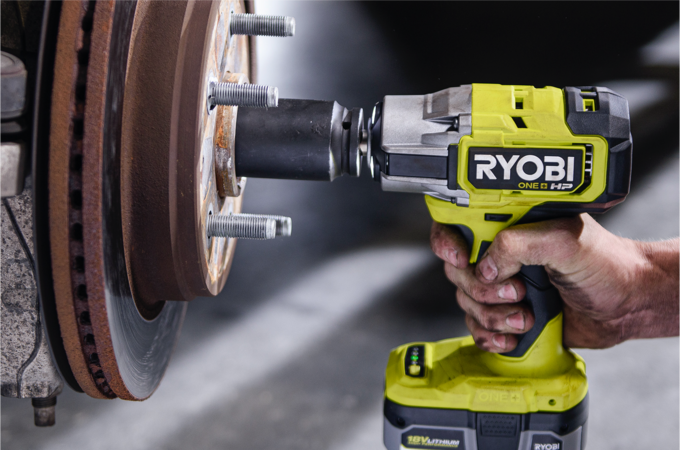 3 speeds and Auto mode offer user control in a variety of automotive and jobsite applications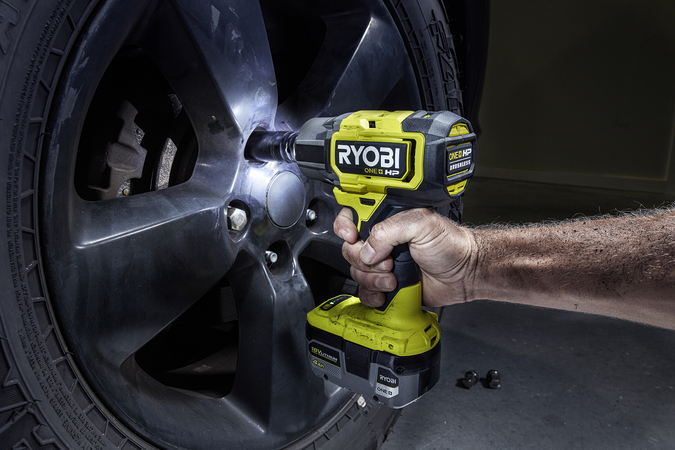 Tri-Beam LED worklights for increased workspace visibility
1/2" anvil with friction ring for quick socket changes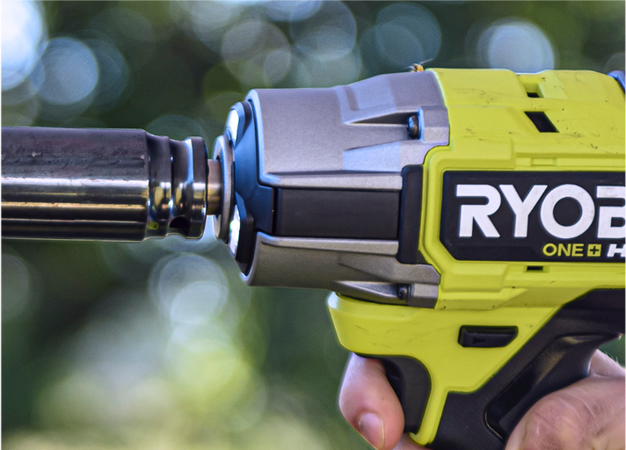 Die cast gear case for maximum durability
Specifications
Details
Anvil

1/2" with friction ring

Torque

600 ft-lbs. breakaway / 450 ft-lbs. fastening

IPM

0 - 3,200

RPM

0 - 1,200 / 0 - 2,000 / 0 -2,800 / 0 - 2,000 (Auto)
Warranty
Warranty

3 Years
Includes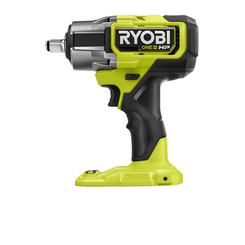 (1) 18V ONE+ HP Brushless 4-Mode 1/2" Impact Wrench
[#<ProductFeature id: 3658, title: nil, content: "(1) 18V ONE+ HP Brushless 4-Mode 1/2\" Impact Wrenc...", photo: "4c763d61-201c-4a9c-b61e-2edeff48bff7.jpg", created_at: "2020-12-01 01:31:39", updated_at: "2020-12-01 08:35:01", product_id: 1489, sort: 0, enhanced_type: "included_item", enhanced_group: nil, enhanced_icon: nil>]
Reviews
18V ONE+ HP Brushless 4-Mode 1/2" Impact Wrench
18V ONE+ HP Brushless 4-Mode 1/2" Impact Wrench
is rated out of
5
by
10
.
Rated

5

out of

5
by
W5RCD
from
Ryobi 1/2" Brushless Impact
For some time I had thought of buying an impact to take while traveling. Before our last trip, I purchased this impact with a 6mah battery. Sure enough, in Fort Smith, Ark, we had a blow out on our travel trailer. I used it to remove the tire on our trailer and install the spare. I got the tire replaced and put the new one on the ground and spare back on the rack. So, that was using it for four wheels. The impact had no trouble at all breaking the lug nuts loose each time. Put the battery on charge to top it off and it was still fully charged. When we got back from our trip, I needed to sharpen the blades on my mower. The nuts were put on with an air impact, so I was sceptical of it having the power to remove them. I was way wrong!!! The impact didn't struggle at all, but took them right off. This time, the battery took a little charge to bring it back up to full. Then several weeks later, I needed to remove the rear wheel on my tractor. I was too far from the shop to use my air impact, so I grabbed this one. To my surprise, it took off the 3/4" grade 8 bolts with no problem at all!!. In my opinion, this is the best battery impact on the market. I didn't buy any other brand, but waited for Ryobi to come out with one. I am certainly not disappointed and you won't be either. Buy it, get a large amp hour battery for it and you will be set to go. Remember, a larger amp hour battery has more reserve than a small on to give you more torque breaking power. I highly recommend this product!!!
Date published: 2021-08-19
Rated

5

out of

5
by
MoDeMFoX
from
Remarkable Power!
I bought this because I was fighting to get a blade off a mower I was working on and just could not break it free. Figured I could use it for other uses so I broke down and bought it. It took the blade bolt out like it was nothing after I had struggled with breaker bars and hammers trying to get it free!
Date published: 2021-10-16
Rated

5

out of

5
by
Matty024
from
A Drooling Beast
I just bought this Bad Mama-Jama yesterday for mainly work on my car. I had to replace the crankshaft pulley and the bolt is tighter then a Ducks behind in water. This Beast AKA 1/2" Impact Wrench got it off no problem. The 4 different modes you can put it in are awesome. Delivery of power is insane. The battery is the bees knees.
Date published: 2021-09-18
Rated

5

out of

5
by
Jkool000
from
Best battery impact wrench
This impact wrench done a great job with one battery 4.0ah battery. I zip off my off my Volkswagen toureg bolt lug with no struggle, I done two front wheel and drop the sub frame, change steering rack and put everything back together and the wheels with one battery. This tool is amazing I love it. I recommend it to a shop.
Date published: 2022-04-06
Rated

5

out of

5
by
TonyG702
from
Powerful!
Brought this to make swapping tires out a little quicker. This thing doesn't struggle a bit loosening the lug nuts.
Date published: 2021-10-09
Rated

5

out of

5
by
Digger23
from
This thing is awesome
I was going to buy a Milwaukee brand impact but could not justify the price. I bought this gun and have not come across much that it wont loosen (I repair heavy equipment) it is heavily constructed so i have faith that it will hold up over time, this single tool alone has converted me to the Ryobi brand and i have been very happy with all my purchases since
Date published: 2022-06-14
Rated

4

out of

5
by
Tydefan
from
Does The Job
Received this impact wrench for Christmas and put it to use on some stuck items and it worked very well. This impact wrench is good for home use, it is a bit heavier than my previous tool but I do not use it every day so I do not feel that will be an issue. I do like the ability to select a "speed" but primarily used it on auto. Overall, nice tool.
Date published: 2023-01-04
Rated

4

out of

5
by
Jim M
from
Works great
So far it works great, time will tell...............
Date published: 2021-10-07