+5
18V ONE+™ DUAL FUNCTION INFLATOR/DEFLATOR
Model: #P747
High volume inflation/deflation for large inflatables like air mattresses and pool toys.
Cordless for convenient use in virtually any location.
High pressure inflation for tires and sports balls.
+5
EASY, ACCURATE, DIGITAL READINGS
Features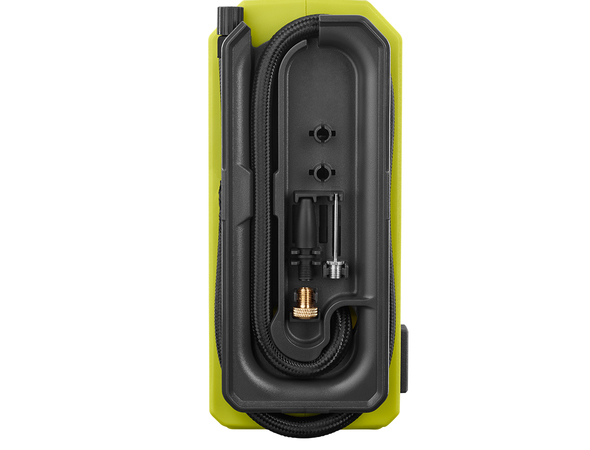 Onboard storage for accessories.
Autofill shutoff for hands free inflation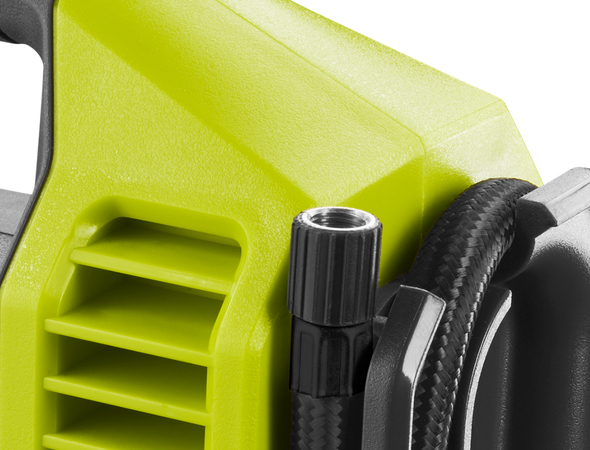 Brass threaded tire chuck for durability and ease of use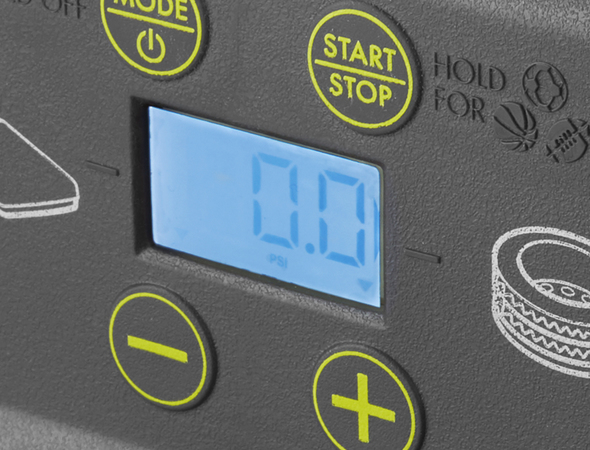 Easy to view precision digital gauge for easy, accurate pressure readings
Specifications
Dimensions
Tool Weight

2.9 lbs.
Details
Battery

18V

High Pressure Operating Range

0-150 PSI

High Pressure Inflator (HPLV) Flow Rate

0.49 SCFM at 35 PSI

High Volume Inflator (HVLP) Flow Rate

7.2 SCFM

Digital Readout

PSI
Includes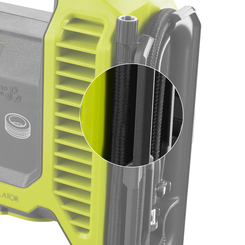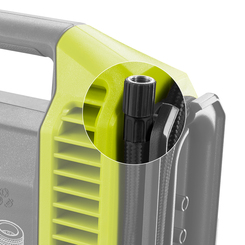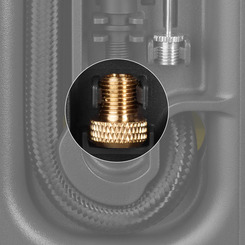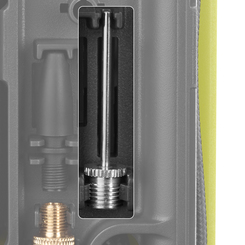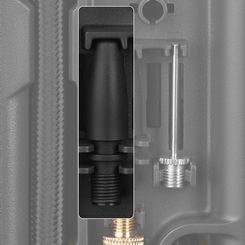 [#<ProductFeature id: 1837, title: nil, content: "INFLATOR", photo: "7b8af1a4-9360-4fb7-a0b1-279cb73e1f73.jpg", created_at: "2019-11-04 20:44:57", updated_at: "2019-11-04 20:44:57", product_id: 1190, sort: 0, enhanced_type: "included_item", enhanced_group: nil, enhanced_icon: nil>, #<ProductFeature id: 1838, title: nil, content: "HIGH PRESSURE HOSE", photo: "c61c1016-ad0f-42cb-b399-0babab3adb6b.jpg", created_at: "2019-11-04 20:45:01", updated_at: "2019-11-05 20:53:23", product_id: 1190, sort: 1, enhanced_type: "included_item", enhanced_group: nil, enhanced_icon: nil>, #<ProductFeature id: 1839, title: nil, content: "HIGH PRESSURE NOZZLE", photo: "37987a09-7208-4796-bb84-4db9d637ac1f.jpg", created_at: "2019-11-04 20:45:02", updated_at: "2019-11-05 20:53:26", product_id: 1190, sort: 2, enhanced_type: "included_item", enhanced_group: nil, enhanced_icon: nil>, #<ProductFeature id: 1840, title: nil, content: "PRESTA VALVE ADAPTOR", photo: "cc25227a-00cd-48e0-bb17-e2579f2835e1.jpg", created_at: "2019-11-04 20:45:02", updated_at: "2019-11-05 20:53:27", product_id: 1190, sort: 3, enhanced_type: "included_item", enhanced_group: nil, enhanced_icon: nil>, #<ProductFeature id: 1841, title: nil, content: "SPORTS BALL NEEDLE", photo: "58355d75-eb22-4f0a-acdd-41764ddcbd10.jpg", created_at: "2019-11-04 20:45:02", updated_at: "2019-11-05 20:53:28", product_id: 1190, sort: 4, enhanced_type: "included_item", enhanced_group: nil, enhanced_icon: nil>, #<ProductFeature id: 1842, title: nil, content: "HIGH VOLUME HOSE", photo: "66a00bc2-ddeb-440f-977a-3c137753a382.jpg", created_at: "2019-11-04 20:45:02", updated_at: "2019-11-05 20:53:30", product_id: 1190, sort: 5, enhanced_type: "included_item", enhanced_group: nil, enhanced_icon: nil>, #<ProductFeature id: 1843, title: nil, content: "PINCH VALVE NOZZLE", photo: "2a4e7925-9331-4037-9d5c-22fc8189d58d.jpg", created_at: "2019-11-04 20:45:02", updated_at: "2019-11-05 20:53:32", product_id: 1190, sort: 6, enhanced_type: "included_item", enhanced_group: nil, enhanced_icon: nil>]
Reviews
18V ONE+™ DUAL FUNCTION INFLATOR/DEFLATOR