+16
18V ONE+ 320 PSI EZClean Power Cleaner with 4.0AH Battery and Charger
Model: #RY120352K
Connect to a garden hose or use the 20' siphon to pull water from a bucket or nearby water source
Delivers 320 PSI
Easily clean off your outdoor furniture, windows, boats, campers, and other motor vehicles
+16
Portable power for on-the-go cleaning
Features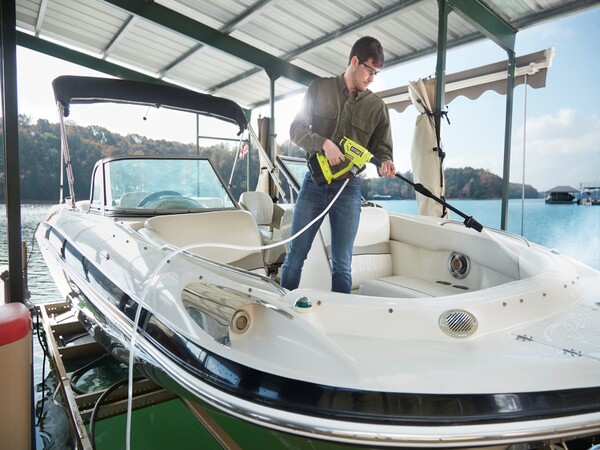 Delivers 320 PSI
For cleaning windows, outdoor furniture, boats, campers, and motor vehicles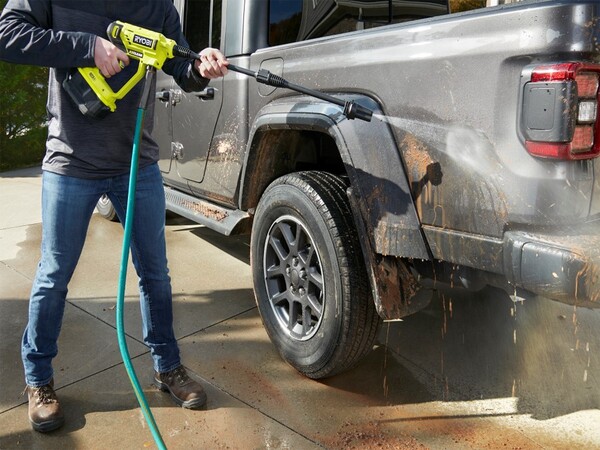 3-in-1 Interchangeable Nozzle (Turbo, 15°, and Rinse)
For versatile cleaning options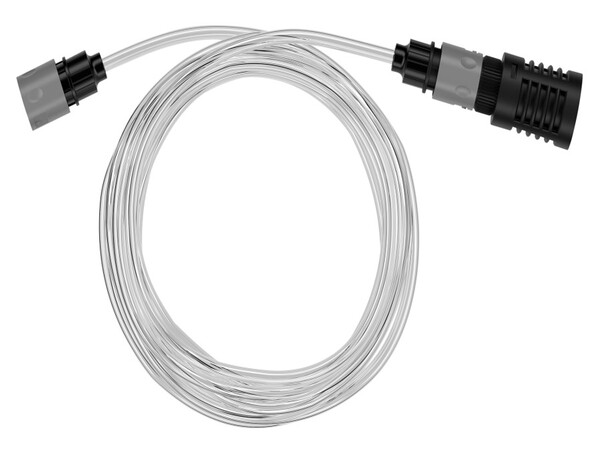 20' Siphon Hose
Pulls water from a bucket or any nearby freshwater source
Water-Resistant Battery Enclosure
For added protection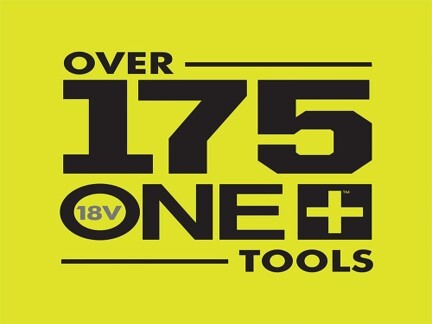 System Compatibility
Over 175 ONE+™ Tools – All work with any RYOBI ONE+™ 18V battery
Specifications
Dimensions
Battery

18V ONE+™ 4.0 Ah Battery

Motor

4 Amp

PSI

320

Flow Rate

1.2 GPM

Suction Hose Length

20'

Weight

8 lbs.

Warranty

3 Year
Includes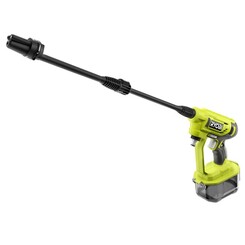 18V ONE+™ 320 PSI EZClean Power Cleaner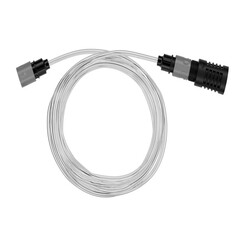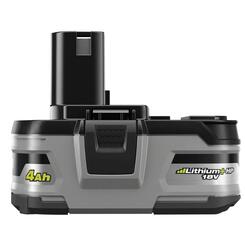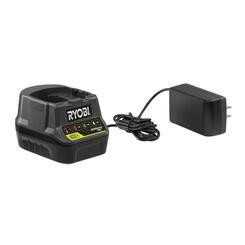 [#<ProductFeature id: 2888, title: nil, content: "18V ONE+™ 320 PSI EZClean Power Cleaner", photo: "21610b6d-2c9d-4286-bb6d-d442adda5870.jpg", created_at: "2020-09-09 17:36:50", updated_at: "2020-10-15 18:51:59", product_id: 1348, sort: 0, enhanced_type: "included_item", enhanced_group: nil, enhanced_icon: nil>, #<ProductFeature id: 2889, title: nil, content: "Siphon Hose", photo: "265e19df-3ba3-4783-849f-f098c1e00c87.jpg", created_at: "2020-09-09 17:36:51", updated_at: "2020-09-16 03:19:05", product_id: 1348, sort: 1, enhanced_type: "included_item", enhanced_group: nil, enhanced_icon: nil>, #<ProductFeature id: 2890, title: nil, content: "18V ONE+™ 4.0 Ah Battery", photo: "d0bc3bde-851f-4076-82b1-8945ae2e0cc1.jpg", created_at: "2020-09-09 17:36:52", updated_at: "2020-09-09 17:36:52", product_id: 1348, sort: 2, enhanced_type: "included_item", enhanced_group: nil, enhanced_icon: nil>, #<ProductFeature id: 2891, title: nil, content: "18V ONE+™ Charger", photo: "ba3f07eb-7df6-4ef8-a4d1-735ea078a104.jpg", created_at: "2020-09-09 17:36:55", updated_at: "2020-09-09 17:36:55", product_id: 1348, sort: 3, enhanced_type: "included_item", enhanced_group: nil, enhanced_icon: nil>]
Reviews
18V ONE+ 320 PSI EZClean Power Cleaner with 4.0AH Battery and Charger
18V ONE+ 320 PSI EZClean Power Cleaner Kit
is rated out of
5
by
132
.
Rated

4

out of

5
by
Eyeyam2
from
Perfect for small jobs
I just bought this to keep my 12 year old son busy this summer. So far he has done the siding, garage doors, deck and gutters. We haven't even had it 24 hours. Easy to setup and change nozzles etc.
Date published: 2022-07-01
Rated

3

out of

5
by
Hencye
from
Just OK
I purchased this kit and set aside a Saturday to clean. Almost immediately the connector from the hose to the gun broke. Ran to HD and all they had was the tool so got that. It was a little different, but similar. The compression fittings kept coming off but I managed to get it working with teflon tape. Battery that came with the kit was DOA, tried it several times on 3 different chargers. Ordered a new kit and took both of the others back. If you teflon tape all the fittings, attach your garden hose to the plastic hose and then attach the plastic hose to the gun, it works good. You get what you pay for. Wish there was a maybe for suggest to a friend as I can't without reservation.
Date published: 2022-06-24
Rated

1

out of

5
by
Reloy
from
Disappointed
I own multiple Ryobi tools and have been satisisfied with them all, until now. Purchased the hand held power cleaner thinking I could do some smaller tasks and avoid dragging out my pressure washer. First, no matter how many times I connected and reconnected the water supply to the unit it leaked at the fitting. I don't know if that affected the amount of pressure I could get when water passed through the unit but the pressure was dismal. On the turbo setting the water pressure was about the same as a garden hose with no sprayer attached. I could get more pressure using my thumb on the end of the hose than this thing puts out. The other settings? We won't even go there... Very disappointed. I read this review and I had the same experience with my unit.
Date published: 2022-05-01
Rated

5

out of

5
by
DebbieT
from
Powerful little machine
Love using this for our boat when we come from the beach. Great to clean my outdoor burners after boiling sap and they are all sticky. Does a great job. Love the adaptor for the 2L bottle
Date published: 2022-04-23
Rated

5

out of

5
by
Herb136
from
worked perfect
Changed an engine in my truck and wanted to clean up the engine compartment and this worked great
Date published: 2022-04-22
Rated

5

out of

5
by
GTS17
from
Easy to Operate and effective
Its not as powerful as some power washers but it serves its purpose and can take care of big messes.
Date published: 2022-04-22
Rated

5

out of

5
by
Chas1109
from
Great cleaning tool.
Works with connection to hose and separate containers and connections. A little leak on the connections to the tool but i was able to rig up a better connection than was provided.
Date published: 2022-04-21
Rated

4

out of

5
by
Bub dad
from
Good for portable car wash
Bought this for the purpose of keep car clean. Works perfect for this job. Also for minor clean up around the house
Date published: 2022-04-06