+16
18V ONE+ 320 PSI EZClean Power Cleaner with 4.0AH Battery and Charger
Model: #RY120352K
Connect to a garden hose or use the 20' siphon to pull water from a bucket or nearby water source
Delivers 320 PSI
Easily clean off your outdoor furniture, windows, boats, campers, and other motor vehicles
+16
Portable power for on-the-go cleaning
Features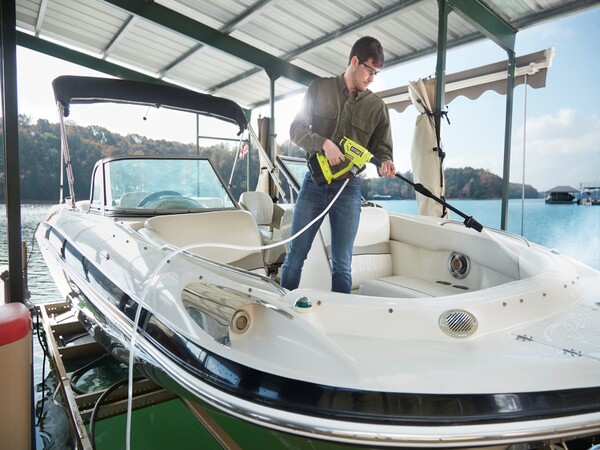 Delivers 320 PSI
For cleaning windows, outdoor furniture, boats, campers, and motor vehicles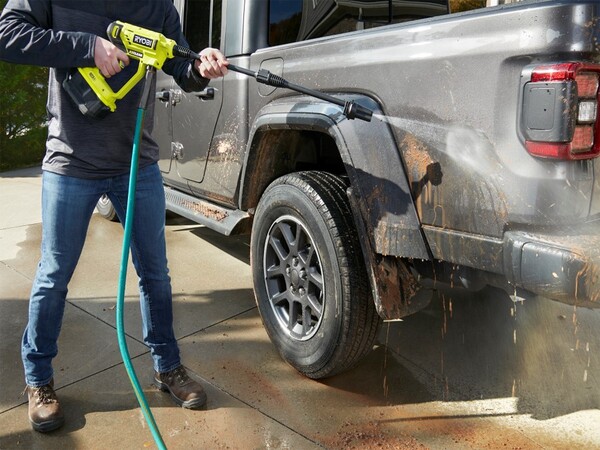 3-in-1 Interchangeable Nozzle (Turbo, 15°, and Rinse)
For versatile cleaning options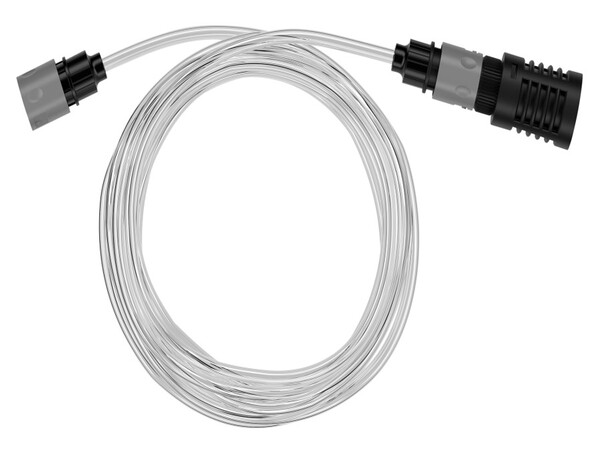 20' Siphon Hose
Pulls water from a bucket or any nearby freshwater source
Water-Resistant Battery Enclosure
For added protection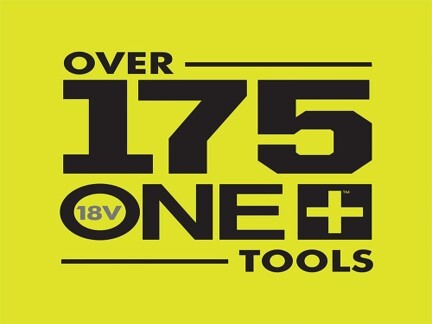 System Compatibility
Over 175 ONE+™ Tools – All work with any RYOBI ONE+™ 18V battery
Specifications
Dimensions
Battery

18V ONE+™ 4.0 Ah Battery

Motor

4 Amp

PSI

320

Flow Rate

1.2 GPM

Suction Hose Length

20'

Weight

8 lbs.

Warranty

3 Year
Includes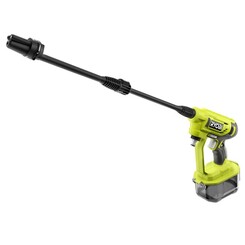 18V ONE+™ 320 PSI EZClean Power Cleaner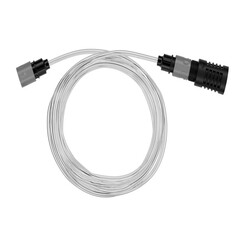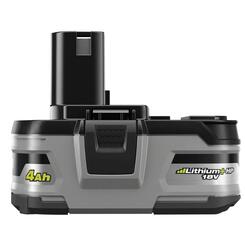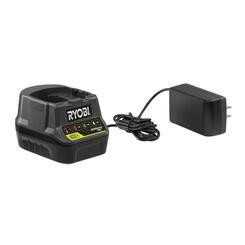 [#<ProductFeature id: 2888, title: nil, content: "18V ONE+™ 320 PSI EZClean Power Cleaner", photo: "21610b6d-2c9d-4286-bb6d-d442adda5870.jpg", created_at: "2020-09-09 17:36:50", updated_at: "2020-10-15 18:51:59", product_id: 1348, sort: 0, enhanced_type: "included_item", enhanced_group: nil, enhanced_icon: nil>, #<ProductFeature id: 2889, title: nil, content: "Siphon Hose", photo: "265e19df-3ba3-4783-849f-f098c1e00c87.jpg", created_at: "2020-09-09 17:36:51", updated_at: "2020-09-16 03:19:05", product_id: 1348, sort: 1, enhanced_type: "included_item", enhanced_group: nil, enhanced_icon: nil>, #<ProductFeature id: 2890, title: nil, content: "18V ONE+™ 4.0 Ah Battery", photo: "d0bc3bde-851f-4076-82b1-8945ae2e0cc1.jpg", created_at: "2020-09-09 17:36:52", updated_at: "2020-09-09 17:36:52", product_id: 1348, sort: 2, enhanced_type: "included_item", enhanced_group: nil, enhanced_icon: nil>, #<ProductFeature id: 2891, title: nil, content: "18V ONE+™ Charger", photo: "ba3f07eb-7df6-4ef8-a4d1-735ea078a104.jpg", created_at: "2020-09-09 17:36:55", updated_at: "2020-09-09 17:36:55", product_id: 1348, sort: 3, enhanced_type: "included_item", enhanced_group: nil, enhanced_icon: nil>]
Reviews
18V ONE+ 320 PSI EZClean Power Cleaner with 4.0AH Battery and Charger
18V ONE+ EZ CLEAN POWER CLEANER KIT
is rated out of
5
by
173
.
Rated

5

out of

5
by
Jay127
from
Great product for smaller jobs.
For small jobs this power cleaner has been great. It has been the perfect solution for those jobs that don't require the harshness of a full-on pressure washer. I have read and watched lots of reviews where they say it's not a good product or it falls short but almost all of those seem to be expecting this tool to do more than what it is made to do therefore, they are simply reviewing the wrong tool for the wrong job. I like the portability factor as well. Also, I haven't had the leaking issue with the quick connect that some complain about, but I did make sure all fittings are tight. I may upgrade to a better quick connect system down the road because the one on the tool isn't all that robust, but it works. For what it is and if used within its capable means, it seems to be a great tool for those small jobs where a full-blown pressure washer is too much.
Date published: 2023-09-07
Rated

2

out of

5
by
DenS
from
Poor connections
Disappointed in this tool. Fittings would not stay on hose. I had to hold the hose on the quick connect. When I took my hand off the connection, the hose would blow off.
Date published: 2023-08-20
Rated

5

out of

5
by
Milo1958
from
Compact and light weight.
I bought this to use on my Motorcycle. It compact and and easy to use I also bought the foam attachment. The first time I used it i wanted to try all of the different sources of water I could use. I.E Hose 5 gallon bucket, @ liter bottles just to see if what they said was true. Well I can report that every source of water worked. The 2 ltr bottle thing was probably the least fav as you were constantly changing the bottle. I have used used this for cars, motorcycles, lite siding work and deck cleaning. Its not the high power like a car wash type but works to my expectations. Would buy it again. "Note" no hose available the 5 gallon bucket is enough to wash a full size car or motorcycle.
Date published: 2023-08-15
Rated

5

out of

5
by
Cleaning our toons
from
I have power and water now.
We bought this in hopes of being able to wash off our pontoon boat. Our dock does not have power or water. This solved all of my problems. It is a power cleaner and it does just as advertised. I am able to get water directly from the lake and really clean our boat. It is powerful enough to remove some stubborn stains; but not so powerful as to tear our upholstery. I have used it several times off the same battery before recharging too. I'm very happy with our purchase.
Date published: 2023-08-04
Rated

5

out of

5
by
Scimanyo
from
Great little washer!
I have had mine for a year and I am still finding new ways to use it. Great for quick wash jobs when you don't want to drag a hose around and a wash bucket. My favorite is window cleaning.
Date published: 2023-07-31
Rated

5

out of

5
by
SKar
from
Good product for the price
works great for small jobs (siding, cars, walk ways) etc, and priced well
Date published: 2023-07-19
Rated

5

out of

5
by
Nduce
from
Easy to set up
Super efficient at cleaning the driveway and chrome rims, exactly what I needed!
Date published: 2023-07-09
Rated

5

out of

5
by
Don444
from
Good little washer
I have a 2600 PSI washer. I bought this one for quick jobs and it works as advertised.
Date published: 2023-07-09
Rated

5

out of

5
by
Brerfoxy
from
Great for any job
I used this on my school bus, when I had to clean my bus inside and out. Had a line of drivers asking to use it so they could skip the major lines at bus wash. Excellent job and been going strong for a year and a half now. LOVE IT IS A UNDERSTATEMENT!
Date published: 2023-07-08
Rated

5

out of

5
by
Bill7718
from
Great attachments available
great powerwasher for battery powered. Great for small jobs
Date published: 2023-07-06