+7
18V ONE+™ 12 IN. STRING TRIMMER WITH 2AH BATTERY & CHARGER
Model: #P20100
20% More Power than Previous Model
Lightweight and Easy to Handle at Only 6 lbs.
Variable Speed Trigger to Maximize Power or Runtime
+7
Lightweight and 20% More Powerful than the Previous Model
Features
Compact and Lightweight Design
For user comfort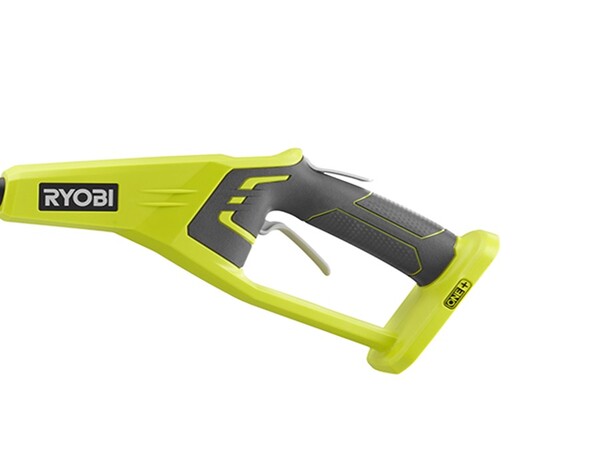 Variable Speed Trigger
For ultimate user control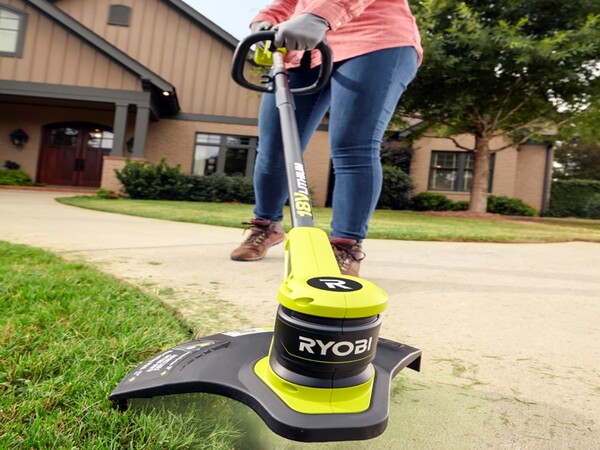 Adjustable Cutting Width
Adjustable cutting from 10" - 12" allows for increased run time or increased productivity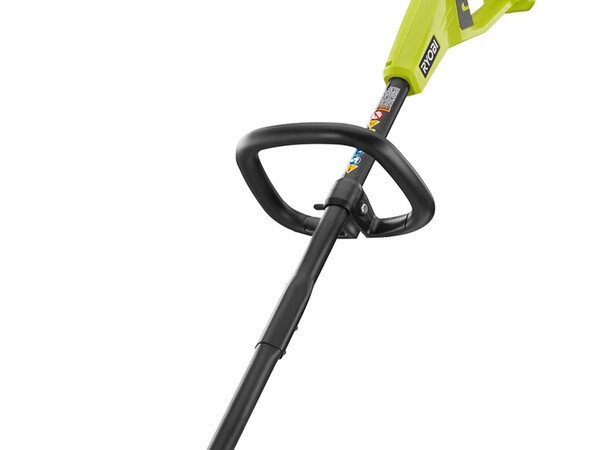 Adjustable Front Handle
For user comfort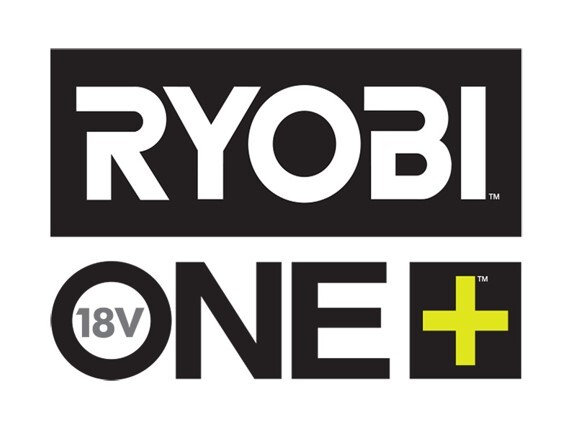 System Compatibility
Over 175+ ONE™ Tools – All work with any RYOBI ONE+™ 18V battery
Specifications
Dimensions
Battery

18V 2.0 Ah Battery

Cutting Swath

10 - 12"

Line Advancement

Auto-Feed

Weight

6.8 lbs.

Warranty

3 Year Limited Warranty
Includes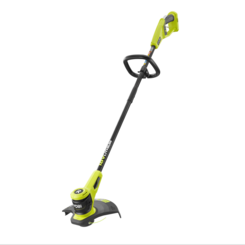 18V ONE+™ 12 IN. STRING TRIMMER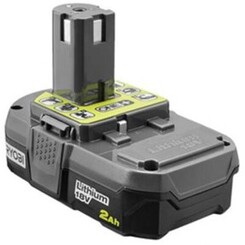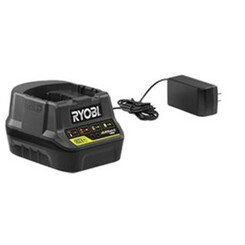 [#<ProductFeature id: 3478, title: nil, content: " 18V ONE+™ 12 IN. STRING TRIMMER", photo: "e18669a6-31bb-40dc-b261-3be6571a60f4.png", created_at: "2020-11-12 03:36:07", updated_at: "2020-11-12 03:39:29", product_id: 952, sort: 0, enhanced_type: "included_item", enhanced_group: nil, enhanced_icon: nil>, #<ProductFeature id: 3479, title: nil, content: "18V ONE+™ 2.0 Ah Battery", photo: "cde8c889-fb2c-4236-a1ae-811faf45091d.jpg", created_at: "2020-11-12 03:36:08", updated_at: "2020-11-12 03:36:08", product_id: 952, sort: 1, enhanced_type: "included_item", enhanced_group: nil, enhanced_icon: nil>, #<ProductFeature id: 3480, title: nil, content: "18V ONE+™ Charger", photo: "aed266e6-175b-4dc4-99b2-91878a0977c4.jpg", created_at: "2020-11-12 03:36:10", updated_at: "2020-11-12 03:36:10", product_id: 952, sort: 2, enhanced_type: "included_item", enhanced_group: nil, enhanced_icon: nil>]
Reviews
18V ONE+™ 12 IN. STRING TRIMMER WITH 2AH BATTERY & CHARGER
18V ONE+ STRING TRIMMER Kit
is rated out of
5
by
501
.
Rated

1

out of

5
by
Leppy
from
Horrible cord quality
This has got to be the absolute worst weed eater I've ever used! Every time I use it the cord snaps and I have to release new cord. Also bought an electric screwdriver that barely screws into 1/4" sheet rock I'm sadly finding that all of there products are horrible. They use to say you get what you paid for but to be honest the quality of these products aren't worth half of the cost in monetary or time which I'll never get back. What would normally take me 30 mins to do takes a hour with constant pauses to fix extremely disappointed
Date published: 2023-08-16
Rated

5

out of

5
by
lllaf
from
Great Trimmer
I've had this for about a year and it works great. My yard is small so this is perfect.
Date published: 2023-08-11
Rated

5

out of

5
by
Kristy02
from
Easy to use and perfect for my little backyard!
My dad bought one years ago and now that I finally have my own place I bought one. Easy to use and put together!
Date published: 2023-07-13
Rated

3

out of

5
by
AlexOntario
from
Decent for the price but a bit disappointed
Kills even the 4ah batteries pretty quick which I expected, but it works pretty well for the price. It had a defect in the string guard, where it attaches to the trimmer there is supposed to be a notch in the guard that slides over a little ridge on the trimmer to help line it up when you assemble it, but there was no notch in the string guard so I had to make one for it to go on properly. (If you look in the picture I had to cut out the notch in the black part to fit over the bump on the green part). And if you're wondering, I definitely have it on the right way, there was no notch anywhere.
Date published: 2023-07-03
Rated

5

out of

5
by
Piercy33
from
All of the yes
Bought this today and had to write a review immediately! $128 for this trimmer and it's amazing. I got just about an hour.use out of a full charge and my grass was extremely high up so the trimmer needed to put in some extra work but can not go wrong for the price. 5 star!!
Date published: 2023-07-02
Rated

5

out of

5
by
meaman
from
Works great with right battery
Was able to do a solid hour of trimming with the L-Ion 6.0 Ah Battery and still had power left.
Date published: 2023-06-18
Rated

3

out of

5
by
Kwchunky
from
String trimmer
Just bought this a few days ago . It does the job . Battery does run out fast
Date published: 2023-05-20
Rated

1

out of

5
by
Buying Milwaukee
from
Worst Purchase I have made
String cutter broke out of the first gate. Everything is plastic and breaks with the slightest impact. Brush head is plastic and also shatters. Buyers beware. No more Ryobi for me. I have some other tools by Ryobi now for sale.
Date published: 2022-07-25
Rated

2

out of

5
by
Grouchy1
from
1 year anniversary and trimmer is DEAD
Purchased this July 1, 2021 Went to use it and won't turn on. Tried the battery in the leaf blower, so it isn't the battery. Sadly, the repair can take 6-8 weeks. Happy it has a warranty, but disappointed I don't have it when I really NEED it.
Date published: 2022-07-15
Rated

5

out of

5
by
Beverly003
from
Light weight and easy to use
I bought this to replace a black and decker and like it much better.
Date published: 2021-07-07