+6
18V ONE+™ 10" String Trimmer/Edger WITH 1.3AH BATTERY & CHARGER
Model: #P2030
Rotating shaft for easy edging capability
Delivers a 10" cut width
Over 175 ONE+™ Tools – All Work With Any RYOBI ONE+ 18V Battery
+6
Over 175 ONE+™ Tools – All Work With Any RYOBI ONE+ 18V Battery
Features
Compact and Lightweight Design
Ensures comfortable operation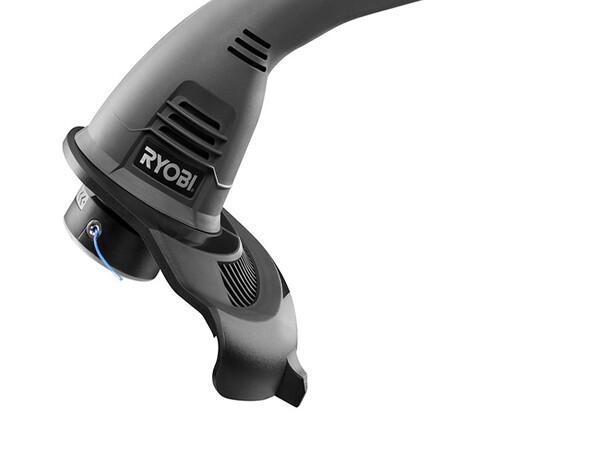 Cutting Width
10" cutting width that is ideal for light-duty jobs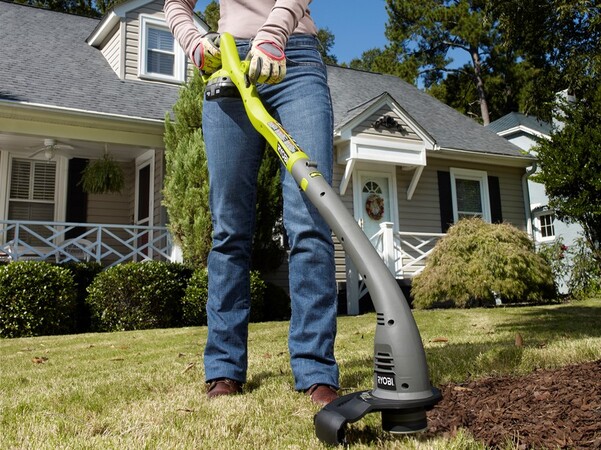 Rotating Shaft
Easily switch between trimming and edging
System Compatibility
Over 175 ONE+™ Tools – All work with any RYOBI ONE+ 18V battery
Specifications
Dimensions
Battery

18V ONE+™ 1.3 Ah Battery

Recommended Line Diameter

.065"

Shaft Type

Curved

Maximum Cutting Path Diameter

10"

Weight

4 lbs.

Warranty

3 year
Includes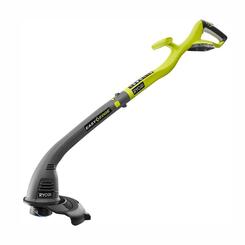 18V ONE+™ 10" STRING TRIMMER/EDGER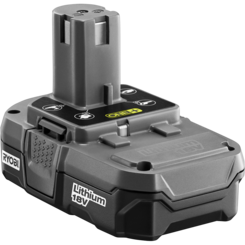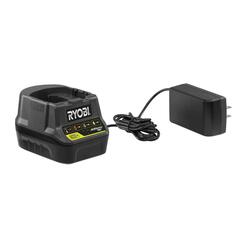 [#<ProductFeature id: 2677, title: nil, content: "18V ONE+™ 10\" STRING TRIMMER/EDGER", photo: "10c0a61b-9440-46dc-9b4c-2ce9c2ec57eb.jpg", created_at: "2020-09-05 00:55:47", updated_at: "2020-09-10 00:55:55", product_id: 714, sort: 0, enhanced_type: "included_item", enhanced_group: nil, enhanced_icon: nil>, #<ProductFeature id: 2678, title: nil, content: "18V ONE+™ 1.3 Ah Battery", photo: "77c0bfb1-8cbb-4963-b3ea-9ef8d0260e9e.png", created_at: "2020-09-05 00:55:48", updated_at: "2020-09-09 21:13:11", product_id: 714, sort: 1, enhanced_type: "included_item", enhanced_group: nil, enhanced_icon: nil>, #<ProductFeature id: 2679, title: nil, content: "18V ONE+™ Charger", photo: "d2d94914-9f4c-4a23-b59a-e18ca1875ea9.jpg", created_at: "2020-09-05 00:55:48", updated_at: "2020-09-05 01:11:05", product_id: 714, sort: 2, enhanced_type: "included_item", enhanced_group: nil, enhanced_icon: nil>]
Reviews
18V ONE+™ 10" String Trimmer/Edger WITH 1.3AH BATTERY & CHARGER
18V ONE+ STRING TRIMMER/EDGER KIT
is rated out of
5
by
4408
.
Rated

1

out of

5
by
Arthur Morgan
from
It broke after one use…
As soon I started cutting the smallest patch of grass, the plastic thread tangled itself and now I have to replace it
Date published: 2023-09-09
Rated

4

out of

5
by
MichaelBos17
from
Light weight, works great!
I was looking for something to do light edging work, and I needed it to be light as well. This did a great job trimming weeds and grass, though it couldn't cut through some very thick weeds - if I had more to do I might try the plastic trimmer head. It also did a great job removing moss from some stonework. I don't think this is for large yards or constant work, but it's exactly what I was looking for.
Date published: 2023-09-09
Rated

5

out of

5
by
Dldb92
from
Great Trimmer
Great Trimmer, very light and easy to use and battery last
Date published: 2023-09-07
Rated

5

out of

5
by
trg1
from
Just the right size and power
this is just the right size and power for the size of my property to get the job done quickly
Date published: 2023-09-04
Rated

4

out of

5
by
lobc
from
Lightweight, easy to use, effective trimmer
This is the third Ryobi trimmer/edger I have owned. The first one worked well for years. The second one had some sort of short and would fade within a minute, and the third one works a bit better than the first one. It is easy to use, easy to charge, and lightweight. The 4 star rating is for the battery life which is insufficient to do my whole yard at one time.
Date published: 2023-09-04
Rated

5

out of

5
by
Old Guy Stuff
from
Ryobi String Trimmer/Edger = Very Nice
Basic Pros and Cons Cons (only one) first: It did not come with the head that is shown on the box and on the product itself. I found this to be very strange and probably an oversight. No big deal since I was going to change out the head immediately anyway. I changed it out to a head that uses plastic cutting blades and it works fine. Pros: Too many to list them all. 1. Suffice it to say that changing out heads is quite easy and Ryobi has a good selection of alternate "head attachments". 2. The lower half is made to pivot enabling the user to do edge-work. This works very well. 3. Very light weight. 4. Battery lasts a long time.
Date published: 2023-09-03
Rated

5

out of

5
by
AliceB
from
Makes trimming easy
This is my second trimmer - replaced the other one after 4 years. Can complete all my trimming on one charge! Easy to use in terms of both size and weight. Sure beats doing it manually..
Date published: 2023-09-03
Rated

1

out of

5
by
Paultheweedwacker
from
string breaking
I own a p2002 and a p2003. Both are useless The string breaks after 20 to 30 seconds of use and recoils back into the pulley so I have to restring over and over till I get frustrated and live with a mowed yard that looks like crap because of the trim. I tried new ryobi spools to no avail and tried .080 ryobi spools with the same result. Money flushed down the toilet.
Date published: 2023-08-31
Rated

4

out of

5
by
Samitch42
from
Perfect Intro and for Light Duty
I am a first time homeowner who had never cared for a yard before this. The house I bought's lawn was overgrown, garden encroaching on the driveways and fences. And this took care of everything on 1/10th of an acre (all around garden, driveway sides, around trees, and random sidewalks) with only having to charge once. It was very easy and fast to put together. However, this is truly the lightest model. If I had to do this level of maintenance on a regular basis, I would go with a beefier model but this serves me just fine. I wish it had the bump to lengthen the string, the squeeze method is not enough with edging or thicker weeds. I had to stop and manually lengthen it semi frequently. For the money I save going for this model, I can make up the difference in patience.
Date published: 2023-08-30
Rated

4

out of

5
by
paul2023review
from
Works well but it's short
Would appreciate a telescoping pole; I'm only 5'8" and I find myself bend over a bit to use this. I'll continue to use this, but if I could do it over I'd pay a bit more for a longer one.
Date published: 2023-08-29