The new 18V ONE+ HP & 40V HP Brushless Tools utilize Advanced Technologies and Superior Ergonomics to deliver High Performance tools and a Premium User Experience like never before. These tools are ideal for tough conditions and meet the rigorous demands of all types of users and projects, from DIY to the jobsite and everything in between. These are the tools you will reach for again and again. And this is just the beginning.
Our new 18V ONE+ HP & 40V HP Brushless tools have more power, longer runtime, and longer motor life. Brushless motors not only deliver more power, but are also lighter and more compact than brushed motors, allowing you to work longer and more efficiently. Combining a brushless motor with advanced electronics and High Performance Lithium-Ion Batteries give these tools increased performance and a premium user experience.

The ONE+ HP Brushless Series delivers tools with greater power and speed to get the job done faster and more efficiently. These tools are optimized to deliver longer run times and more work per charge, with an ergonomic design for comfort during extended use without compromising on performance.
Learn More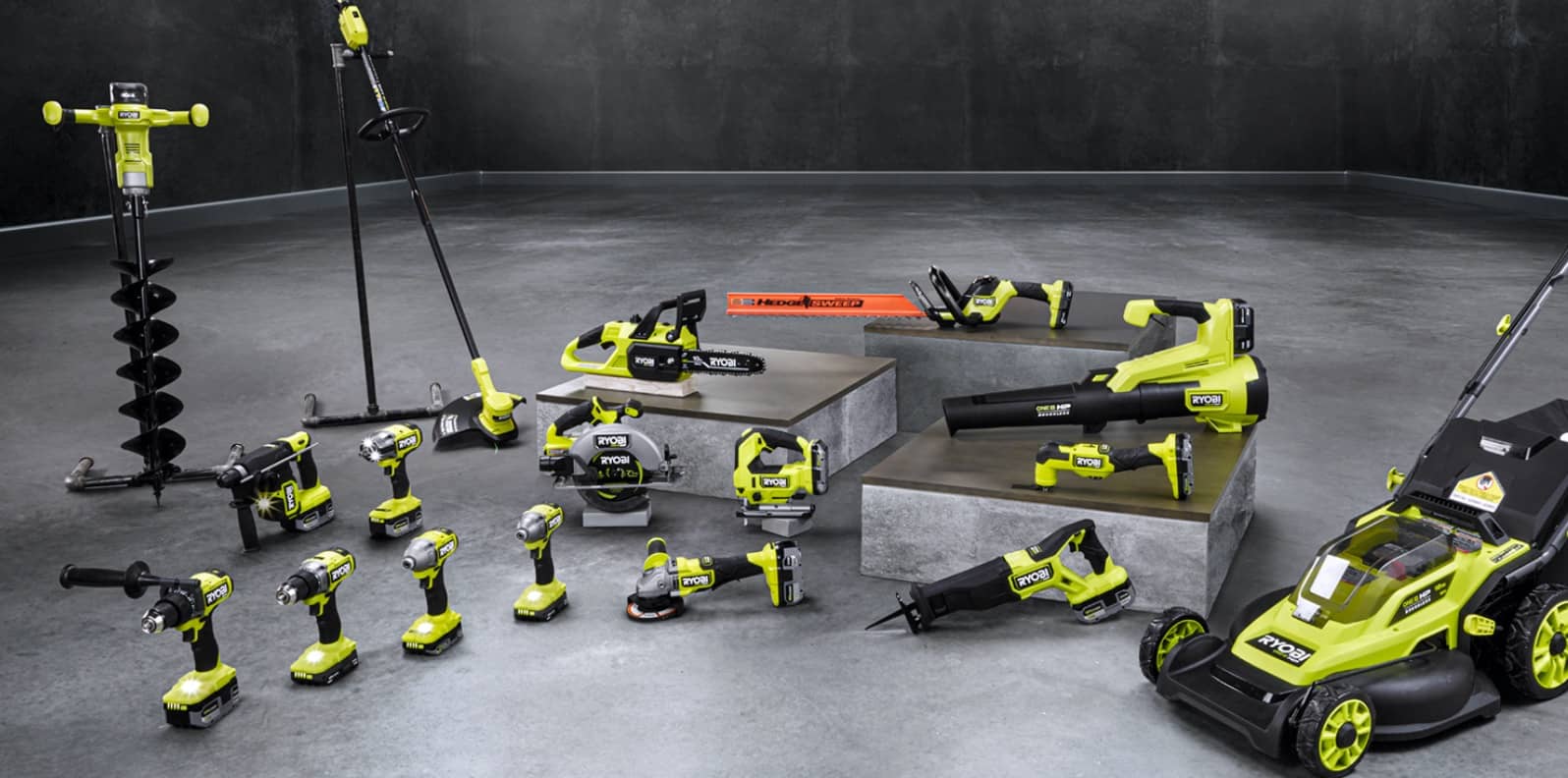 The ONE+ HP Brushless Compact Series provides concentrated power in a lightweight design, ideal to use for extended durations in confined spaces and when working overhead. These tools are more compact and lighter weight than any tools we have ever made before, allowing you to work nonstop all day long.
Learn More
THE POWER TO DO MORE.
The RYOBI 18V ONE+ Cordless System features over 280 tools that all work on the same 18V battery platform. Pair any of our 18V tools with any of our 18V batteries, even the original tools from 1996. With cordless technology, RYOBI gives you the ultimate in versatility, selection, and innovation to get the job done.
Learn More